I am working on getting the boxes together to wrap the desserts in for everyone to take home from the Swap.
I stumbled upon this great web-site:
http://www.brpboxshop.com/
Look at all the great packages they have for wrapping up Valentine's Day sweets! All the photo's came from there web-site..aren't they just just great!!!
Now these are the one's I am leading towards:
The big question is without the plastic on the top or without. Now the reason why I am saying no plastic is I was hoping to wrap the boxes with this twine: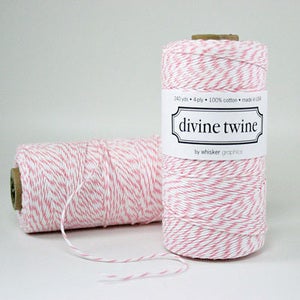 Picture from Divinetwine.com

Now the big question is can I do plastic top and use the twine at the same time...is that too much???

Now I was always wondering where I could buy cake boards, and now I have my answer:
Look at these great little boxes for cookies:
And this is great...we used to always make Brownie Pizza's when I was little to bring to get togethers..this would of came in handy!
Now what special things do you bake for Valentine's Day???